As a woman, you must be very conscious of your health information. That is, you must be aware of your current health status and fitness level and take the steps to maintain it.
However, when you are able to follow the rules needed for you to live a healthy life as a woman, this will prolong your life as a woman and make you happy.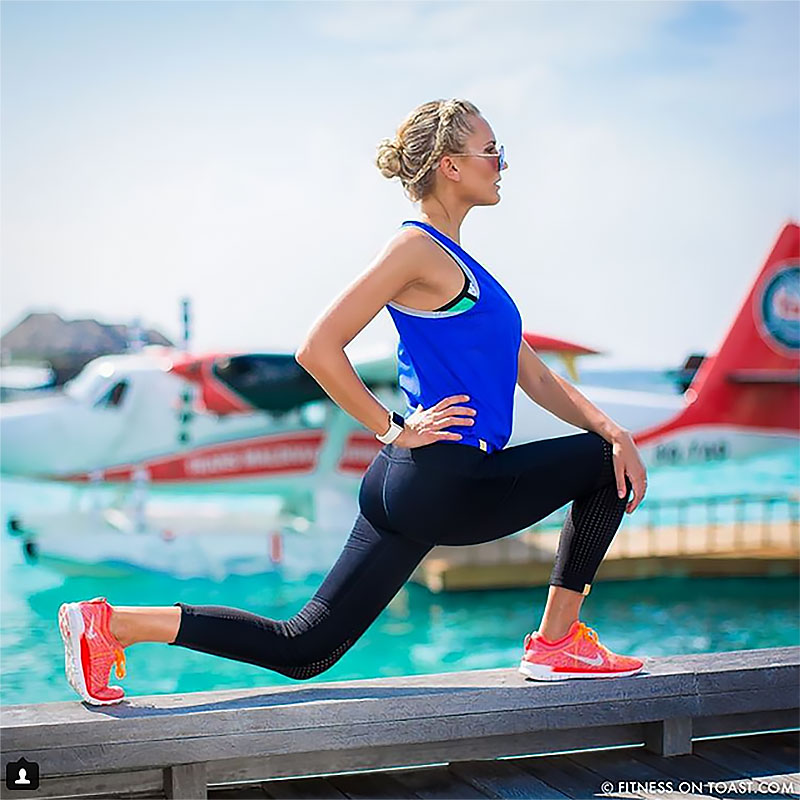 However, amid the craziness of a woman's every day life, work, chores, a hectic schedule, and other factors may take precedence over healthy living. Follow these easy instructions to live a longer, healthier life.
Make a move
For American women, heart disease is the main cause of death. One in four women dies of heart disease in the United States. One of the best ways to avoid heart disease and maintain a healthy heart is through exercise. Additionally, it's good for your bones and brain health.
target about 30 minutes of movement at least four days a week. And know that exercise that is aerobic or cardio is ideal.
Thee are as follow;;-
Dancing

Walking

Swimming

Jumping
Try new things to change habits and keep your fitness plans interesting. To provide accountability and support, invite a friend to join you.
For optimum fitness and health, cardio alone is insufficient. It ought to be combined with some form of strength training.
Strength training helps you retain stronger bones while constructing muscle and increasing metabolism. This is crucial for postmenopausal women in particular.
Take balance diet
A healthy lifestyle is built on wholesome food.
Beyond weight loss and maintenance, a woman's general health depends on consuming a balanced diet. Vitamins, minerals, and nutrients included in healthy diets are crucial for growth, wellbeing, and development.
Avoiding unhealthy foods is the first step to eating a balanced diet. Packaged and processed foods are frequently loaded with calories, harmful fats, sugar, and salt. Choose the good stuff instead of the phony stuff, like:
Fresh fish
Whole grain
Low fat dairy
Fresh fruits and vegetables
Fiber -rich foods such as Beans and leafy Greens
Lean cuts of meat and poultry
Healthy facts such as nuts seeds ad olive oil
Here's some advice about food shopping: Shop around the store's perimeter. Here is where you may find local, fresh cuisine. The majority of the boxed and processed items are located in the inside aisles, so try to avoid them.
Don't shop while you are hungry, and write a list and stick to it. When your stomach grumbles, you're more inclined to make poor decisions and choose foods you don't need.
A healthy diet is also essential for losing weight. If you carry additional weight, you run a higher chance of developing cancer, diabetes, and heart disease. You might be able to lose weight permanently by using these five scientifically proven weight loss tips.
While you can take a daily multivitamin, there are additional advantages to eating foods that are vitamin-rich in terms of fiber and minerals. If you eat a variety of foods in a range of colors, you should be able to satisfy your needs for fiber, vitamins, and minerals without the aid of supplements.
Ageing well
Growing older and wiser is a part of aging, but it doesn't mean you have to accept the inevitable aches and pains.
Healthy living is a major factor in healthy aging for women. That's fantastic news because there are many things you can do today to stay healthy that will keep you from feeling old before your time tomorrow. These include maintaining an active lifestyle, eating well, and getting regular health examinations.
Additionally, healthy aging stresses behaviors you ought to avoid, such as abusing alcohol and using cigarette products.
Learning how to control your stress and deal with the mental health problems that will inevitably come throughout your life can also help you delay the aging process.
However, aging is more than just how your body feels. And the way it appears,
Healthy sexual behavior
For women, sexual health is a constant concern. The demands of a woman in terms of sexual health span decades and include a number of concerns, such as preventing unintended pregnancy and increasing a sluggish libido.
The focus on sexual health throughout your first years of sexual activity mostly falls into these categories:
Asexually transmitted diseases (STIs)

Choosing a birth control or family planning strategy that is effective for you

Getting routine pelvic examinations, Pap tests, and STI screenings
Your demands could alter as you age. Numerous of these changes correspond to other bodily changes you could be going through. These problems consist of:
Poor sexual drive or libido

Lack of orgasm and diminished reaction to sexual excitement

Natural lubrication is insufficient for sex.

Painful or uncomfortable sex
Beyond merely the calories spent between the sheets, having a healthy sexual life has many benefits.
The risk of cardiovascular events, such as high blood pressure and heart attacks, may be lower in women with good sex lives than in men.
Women can and should benefit from having a fulfilling sexual life throughout their lives. Here are some tips for good sex for ladies.

Breast wellness
One of the most prevalent cancers among American women is breast cancer.
Your chance of acquiring breast cancer is increased if you or a family member has ever had the disease.
Between the ages of 50 and 74, the United States Preventive Services Task Force (USPSTF) advises that women of average risk undergo a mammography screening every two years.
Additionally, they advise those who have a normal risk of acquiring the disease in their 40s to start screening in their 40s.
However, many medical professionals and organizations disagree with the USPSTF and continue to advise yearly mammograms beginning at age 40.
If breast cancer runs in your family, your doctor might advise you to start early.
These medical practitioners also advise women to perform monthly self-exams beginning at the age of 20.
Learn more about your risk of developing breast cancer and what you can do to avoid getting a diagnosis.

How do you maintain your health fitness as a woman?
Previously, there were numerous ways for a woman to maintain her health and fitness.
However, here on our page we have a number of secure tips you can follow and at the same time practice them to achieve healthy fitness.
1. Quit smoking.
By doing this, you'll significantly lower your risk of having lung and heart problems.
2. Maintain your annual wellness exams* schedule.
This behavior can improve the likelihood of early disease or chronic condition detection, which in turn improves your odds of taking action to address any health issues you may experience.
3. Get plenty of rest.
Regular sleep not only delays the effects of aging but also enhances mental clarity and reduces stress.
4. Avoid the sun between 10 a.m. and 2 p.m.
Wear a broad-spectrum sunscreen with an SPF of 30 or greater when you must be outside.
Give attention to your diet.
A realistic diet with lots of fruits and vegetables is preferable to crash diets or overindulgence.
---